Don't let orthopedic infection slow you down.
Periprosthetic Joint Infection (PJI) which occurs after joint replacement surgery is devastating to patient health, frustrating to surgeons, and costly to healthcare systems. ForCast is developing a proprietary treatment for PJI using localized delivery of antibiotics at the infection site.
About Periprosthetic Joint Infection
Periprosthetic Joint Infection (PJI) is a complication from joint arthroplasty. Infection can appear as early as days and up to years after surgery.
Periprosthetic Joint Infection (PJI) is expected to be diagnosed in over 50,000 joint replacement patients this year in the US alone.1
PJI can represent a lifetime risk for any patient that has had joint replacement surgery and can occur in any replaced joint such as knees, hips and shoulders.
Current treatment options are limited, with patients facing lengthy treatment modalities, including implant revision procedures as well as the potential for the loss of limb.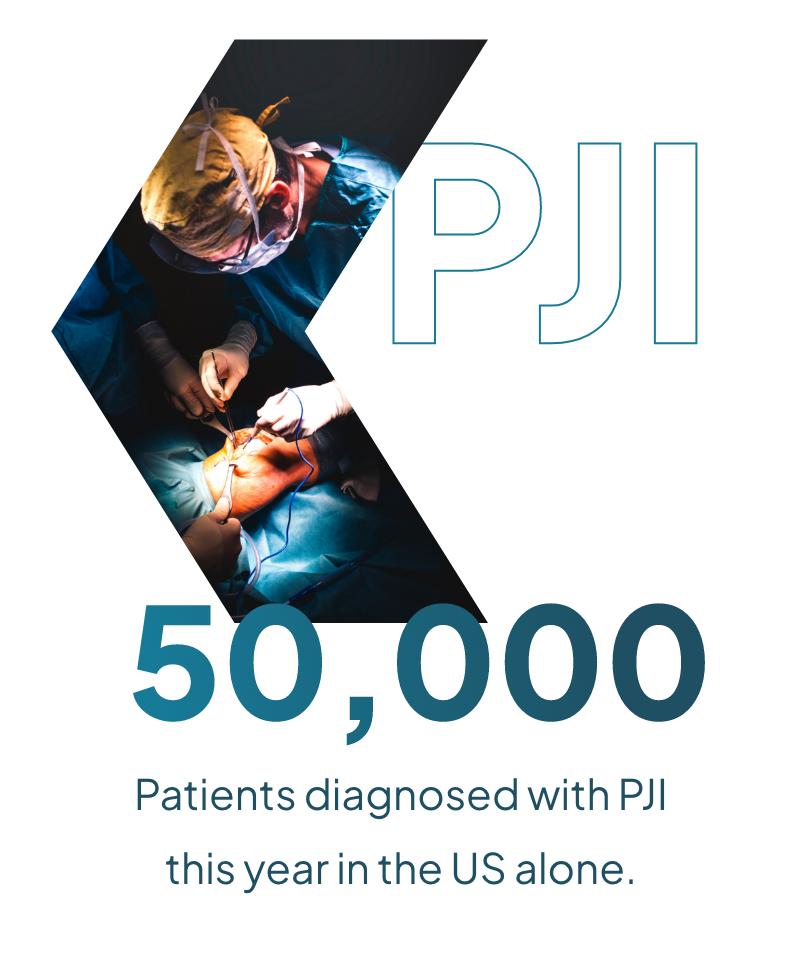 BioFilm:
The Challenge of PJI
The biofilm of bacteria that form on the implant creates a barrier that impedes the ability for antibiotics to eradicate infection, leading to chronic infection that is most prevalent following joint replacement. In the US, approximately 2% of joint replacement surgeries encounter PJI.1 Existing standard of care ("SOC") results in: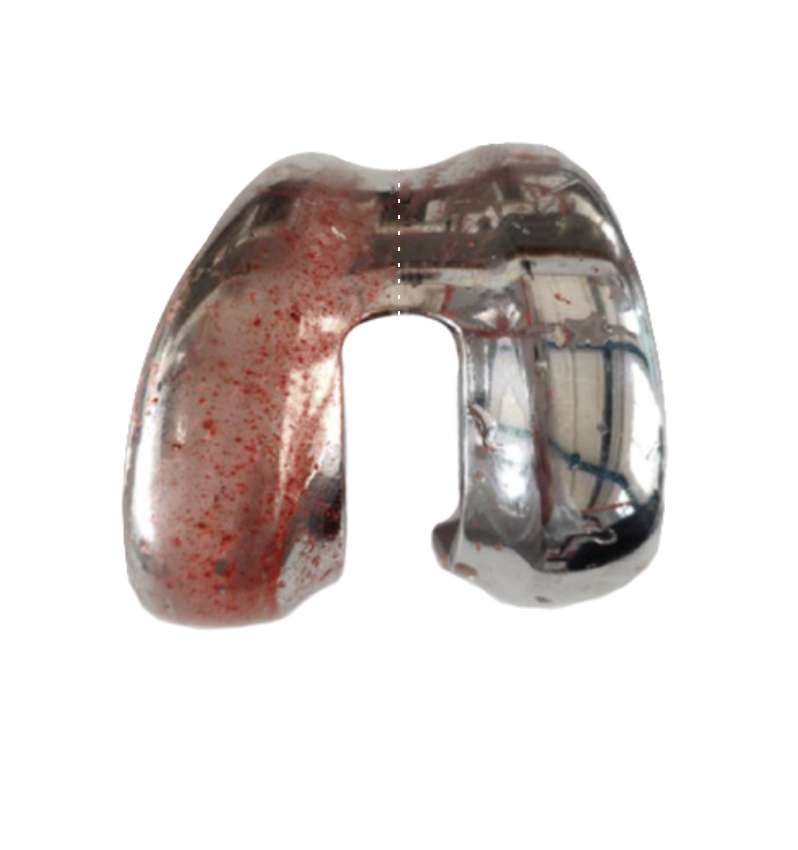 PJI can occur in any joint: knees, hips, shoulders, etc., after joint replacement surgery.
In the US, approximately 2% of joint replacement surgeries encounter bacterial infection.1
> 80% of Treatments will require full revision of existing joint replacement.2
Patient, Payer & Provider Benefits
Reduce the need for lengthy hospitalization. Patients can rehabilitate at home, carry on with their standard recovery and get back to day-to-day life.
Shorter Recovery Timeline
By effectively treating biofilm, our treatment can enable improved outcomes from less invasive treatment procedures, retaining existing implants and thereby lowering costs and speeding patient recovery.
The onboard reservoir holds sufficient antibiotic 1-2 weeks of antibiotics; then refilled. The external controller operates the metered dosing to achieve therapeutic concentration inside the joint.
Intended to Eliminate Need for Implant Revision Procedure
By treating the biofilm at the spot of infection, the direct dosing will eliminate the infection faster and with the intent to reduce or eliminate the need for revision procedures.
Potential to Improve Patient Outcomes
Our treatment can achieve effective localized concentrations of antibiotics and may enable a substantial reduction of revision procedures.
1. Izakovicova, P. et al, "Periprosthetic joint infection: current concepts and outlook," EFORT Open Rev 2019;4:482-494.
2. Zhu MF, et al. Success Rates of Debridement, Antibiotics, and Implant Retention in 230 Infected Total Knee Arthroplasties: Implications for Classification of Periprosthetic Joint Infection. J Arthroplasty. 2021 Jan;36(1):305-310